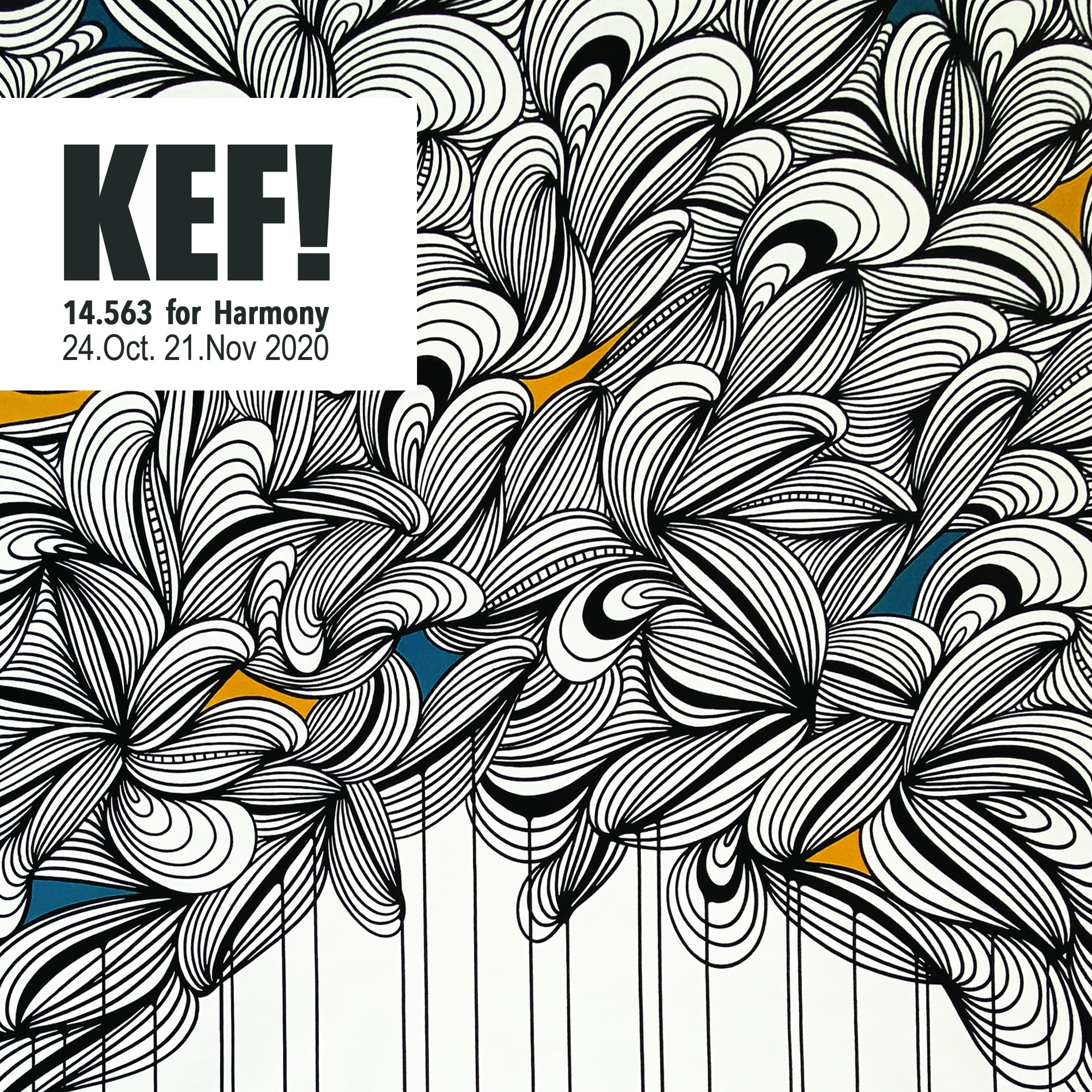 KEF!
24.10 au 21.11.2020
14.563 For Harmony
Simon Röhlen a.k.a. KEF! vit et travaille à Berlin depuis 2015.
KEF! trace des lignes de manière répétitive dans un processus de création presque méditatif. Ligne après ligne, il compose des formes organiques abstraites sorte de volutes hypnotiques.
En faisant le choix de  'abstraction, il tente de soustraire ses oeuvres à toute projection de la réalité pour ne laisser place qu' à ce qui EST : Un ensemble de  igne. La ligne, à la fois unité et somme, l'un et le tout.
Inspiré par la philosophie bouddhiste KEF! voit dans ses oeuvres et l'énergie consacrée, une ode à la paix et à l'harmonie.
Pour chacune des pièces de cette exposition KEF! a compté et additionné le nombre de lignes aboutissant à un total de 14 563 lignes tracer durant des semaines pour préparer cette exposition.
« 14 563 for Harmony » est la première exposition personnelle de KEF! à la galerie Orlinda Lavergne à Mulhouse.
KEF! lives and works in Berlin since 2015. KEF! draws lines in repetitive ways in an almost meditative process of creation. Line after line, he composes abstract organic shapes, sort of hypnotic volutes.

By choosing abstraction, he tries to remove his artworks from any projection of reality in benefit for what IS : A set of lines. A line, both unit and sum, the one and the whole at the same time.

Inspired by the Buddhist philosophy KEF! sees in his works and the energy he devotes an ode to peace and harmony.

For this exhibition KEF! counted and added the lines from each paintings achieving a total of 14,563 lines traced during weeks to prepare this exhibition.

"14563 for Harmony" is KEF! 's first solo show in France at Orlinda Lavergne gallery in Mulhouse.